Tretinoin
For Fine Lines and Wrinkles
Tretinoin is a prescription-only medication that increases collagen in the skin. Our Board-Certified Dermatologists will review your consultation within 24 hours, and the Tretinoin will arrive at your door within 3-5 business days.
Strengths
Tretinoin ranges in strength from 0.02% to 0.1%. Lower strengths of prescription Tretinoin are effective at treating fine lines and wrinkles (and there is less risk of irritation). In patients who have previously used higher strengths or have oily skin, a higher strength can be very well-tolerated.
CosmeticRx, one of the largest telemedicine companies in the US, sells Retin-A, Altreno, and Renova at the lowest price of any major US telemedicine company. Free shipping is always included and there are never any other charges.
How it Works
1
Select Tretinoin to treat wrinkles or Latisse for longer, fuller eyelashes.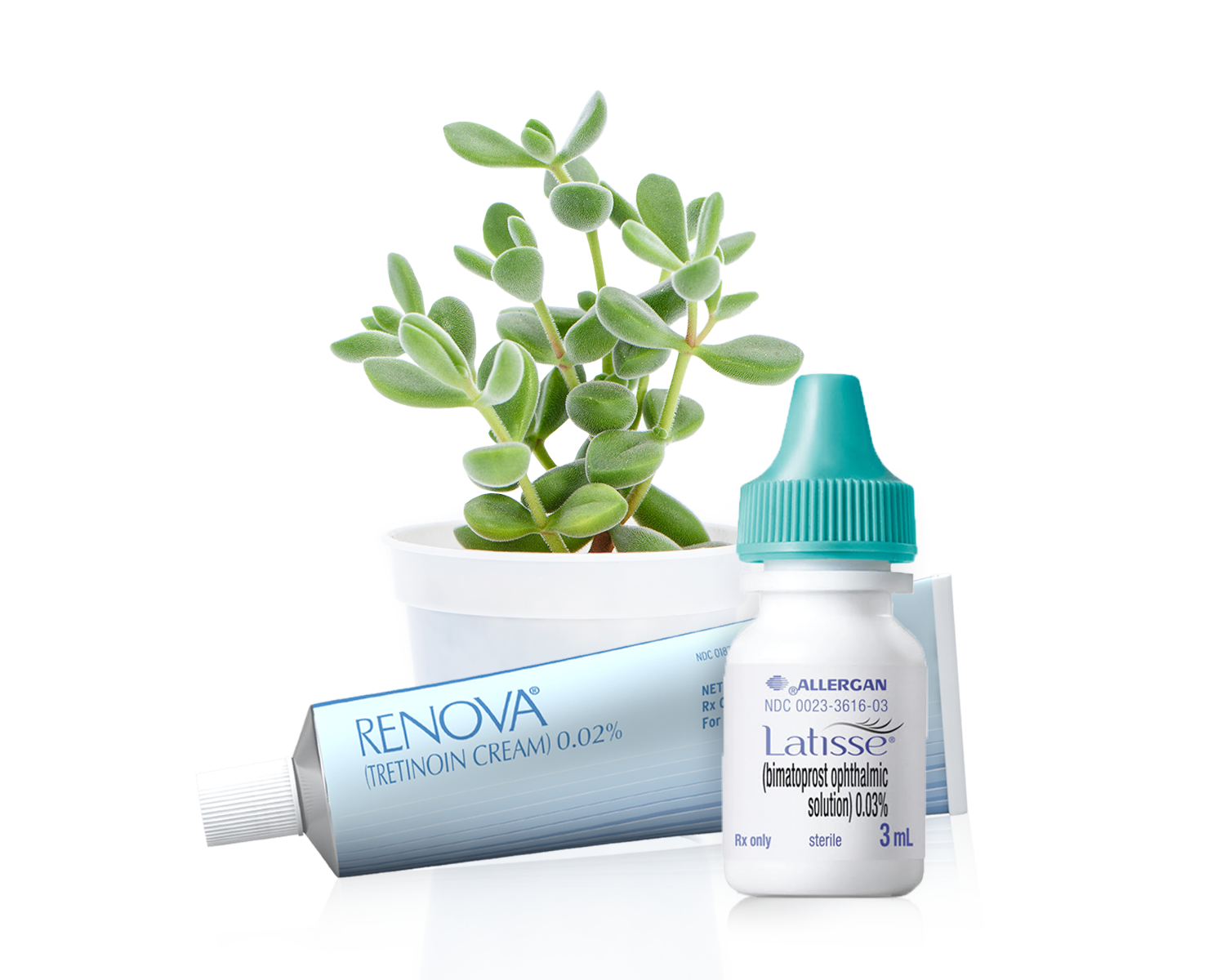 2
Fill out a medical consultation and add pictures, then our dermatologists will review your consultation.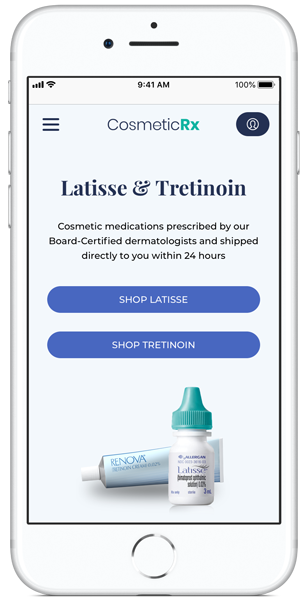 3
Your prescription will arrive at your door within 3-5 days.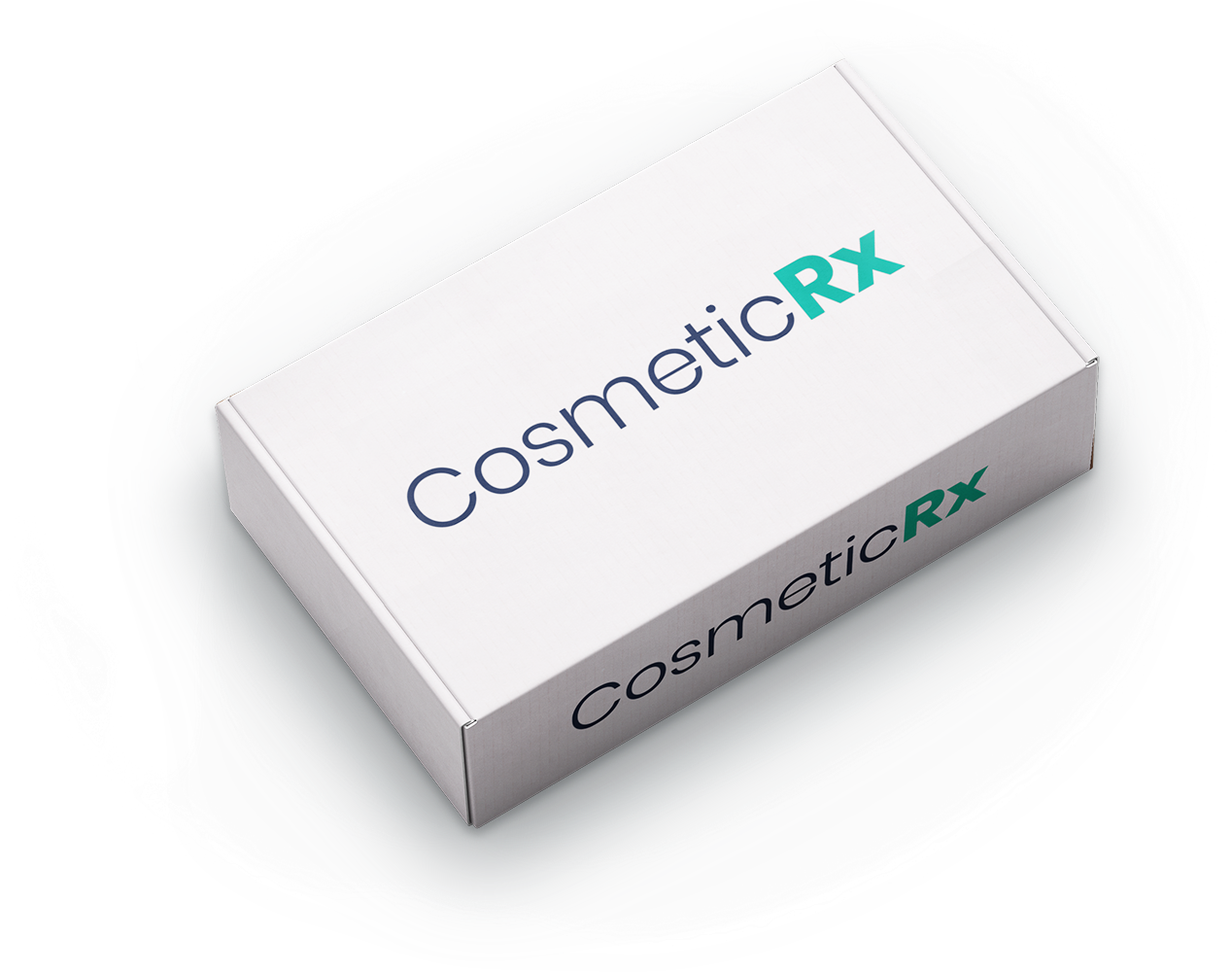 John Fournier, M.D.
Hi Sarah, your prescription is on its way!
Our Difference
Unlimited Messaging
No more waiting for a dermatology appointment. Simply send your dermatologist a message and they will get right back to you.
Your Privacy. Our Priority.
CosmeticRx employs the highest level of HIPAA secure encryption – every piece of your personal information is protected.
Possible side effects
Women who are pregnant or breastfeeding cannot use Tretinoin. If you plan to become pregnant, Tretinoin must be stopped at least 1 month prior to trying to become pregnant.
Tretinoin is only to be used on the affected skin, as prescribed by your dermatologist. Do not get Tretinoin in your mouth, eyes, vagina, or the corners of your nose.
Possible side effects of Tretinoin include skin dryness, redness, flaking or peeling skin. If you begin to develop these side effects (or notice another possible side effect) stop the Tretinoin and notify your dermatologist through the patient portal.
Tretinoin can increase photosensitivity.  Minimize exposure to the sun and use a sunscreen with an SPF of at least 30.